Eco Friendly Technology Reviews

Welcome to my section on eco friendly technology reviews.
This part of my site is reserved for reviews and tests of eco products and green gadgets that could potentially save you money, reduce your carbon footprint or maybe just make your life a little easier if installed in your home.

I'm sure, if you're anything like me, you've probably looked at the many eco products available out there and thought they looked like just the thing you need but were a little tentative about parting with your hard earned cash without getting the opinion of someone who's actually used them.
That's what I hope to achieve with this section. I'll add more reviews to it over time as I test different eco products and gadgets.

The Small Print:
All reviews in this section are my own opinion. I insist on making totally impartial reviews on all products tested and they're never influenced by the product suppliers.
If I think the product is no good I'll tell you. Equally, if I think it's brilliant I'll tell you that too.
Some of the products are supplied by the manufacturers to be tested, others are products that I've either bought to use in my own home or products that I've specified for clients homes.
I don't accept payment to provide reviews as I want to maintain the credibility of all my reviews.
If you have an eco-product or gadget you'd like me to review you can contact me here.
Eco Friendly Technology Reviews:
LED Light Bulb Review - No eco friendly technology reveiw would be complete without a review on one of the latest non-dimmable LED GU10 bulbs. I'll share my experiences fitting the bulbs and tell you how much money I've been able to save so far.
Trust me you'll be pleasantly surprised by the savings.

---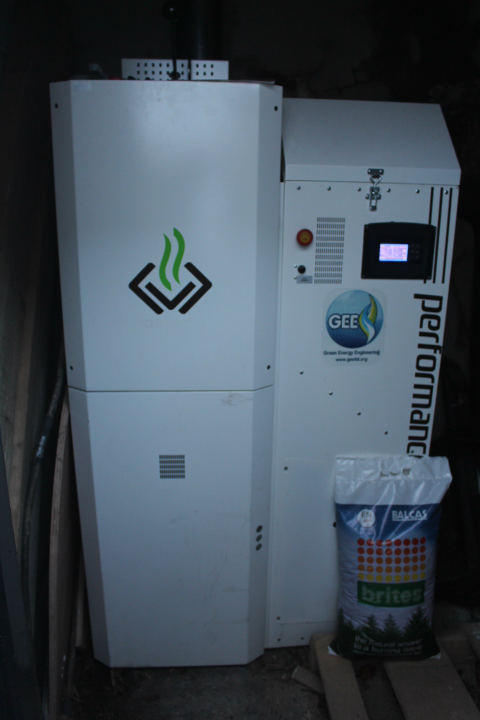 Slimpel 25 Wood Pellet Boiler Review - This review takes place over one year of usage and covers all our experiences with selecting, using and living with a pellet boiler and the advantages and disadvantages of biomass boilers.
Find out how you too could FREE heating for 7 years!

---
As I've already said all these reviews are totally impartial but I'd also like to hear your comments on the products.
Perhaps you've used the products yourself and have had different experiences to the ones I've detailed here. If so please get in touch and let me know by using the comments section at the bottom of each review.
Alternatively if you've a product that you'd like to see me review use this contact form to let me know and I'll do my best to try and organise it.

---