Energy Efficient Upgrades for Existing Houses
Energy Efficient House Upgrades For Existing Homes
Creating an energy efficient house is not just for those people who have a modern house. Just because your house isn't new doesn't mean you can't turn it into an energy efficient house.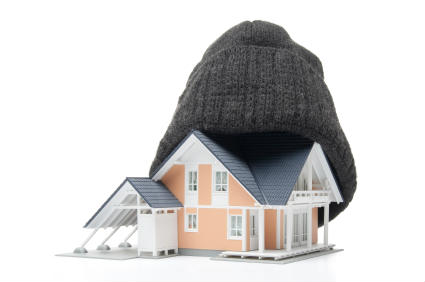 The majority of us live in existing houses rather than new builds and while they may not be the best performing properties they have character and we love them. But they do tend to be less efficient and often cost a lot to heat. So is there much that can be done to make them more efficient without having to tear them apart completely?
Absolutely! 
Like most things eco-home related, what you can do will be decided by what your budget is and how much upheaval you're prepared to go through.
Most Common Issues With Existing Homes: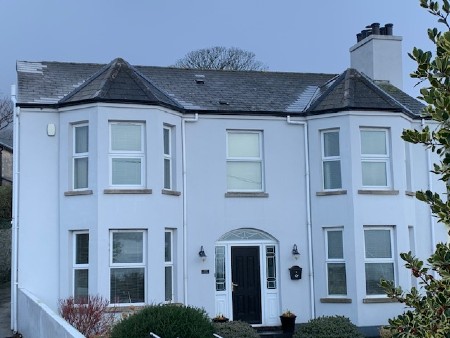 Insulating an Old House - this article gives you an overview of the things that you'll need to understand before embark on installing insulation in your loft, walls or floors of your existing or older property.


Cavity Wall Insulation - If your home has cavity walls with no insulation, it can be added provided certain criteria are met, and it's not always as expensive as you might think. But there are some things that you NEED to be aware of if you want to avoid big bills in the future.


Internal Solid Wall Insulation - If your house is pre 1930's there is a good chance it will have solid walls (but not always). If you do have solid walls you can still add insulation internally or externally (see below), although this method does involve a bit more hassle than adding insulation to a cavity wall.As the name suggests the insulation is added internally to the main walls. But be aware, there are a few steps that typically are not carried out but I feel are essential if you want to avoid issues in the future.  


External Wall Insulation - this method involves adding insulation to the outside surface of the main walls of your home and has some major advantages over other types of insulation. Unfortunately there are also some disadvantages and pitfalls you could fall into.


Suspended Timber Floor Insulation - suspended timber floors tend to be pretty draughty, so insulating them is a great idea. However if you don't do it right you can be creating issues for the future, such as rot to floor timbers. The good news is that it's fairly straight forward to do it right if you know the steps to follow and the correct materials to use. 


Open Loft Insulation - This is really important as it is typically installed incorrectly in older houses. Installing additional insulation correctly can be relatively cheap and is usually a fairly straight forward task. Learn how to do it right and the pitfalls you'll want to avoid.


Attic Room Insulation - As above this is typically installed poorly and as the roof timbers will be hidden you'll not be able to see any issues that could occur once it's done. So it's really important for the structure of your home and your energy bills that you get this right first time.


Draughts - Pretty much all the existing housing stock will be draughty to some extent. But it's important to understand what I mean by draughts (and ventilation) i.e. uncontrolled ventilation (draughts) and controlled ventilation (essential to a health home). I'll show you how to tell the difference and how to stop the draughts.
I'm a great believer that the above items (insulation and ventilation) are the most important things to get right when trying to create an energy efficient house. Once you have these two things sorted the rest is just a bonus. These two will give you your biggest bang for your buck.
Bonus Items When Creating an Energy Efficient House:

Once you've got the insulation and ventilation sorted you're well on your way to creating your perfect energy efficient house but there are still things that you can do to improve it even further, such as;
Improve your heating system - This may mean upgrading to a modern condensing boiler or a heat pump. Or maybe upgrading to a zoned heating system or maybe just upgrading the insulation on your hot water cylinder (if you don't have a combination boiler).


Upgrade Your Windows - If you still have single glazed windows, then upgrading to double or triple glazed windows will make a big difference. But even if you have older double glazed windows you could make significant improvements by upgrading them to Argon filled Low-E glass.


Upgrade Your Doors - Many older homes have timber doors which can be draughty or may have single glazed or old double glazed units in them. Even if you decide not to replace the doors they can still be draught proofed on a low budget which will make a big difference to heat loss and put you one step closer to an old but energy efficient house.


Upgrade your lighting to Low energy bulbs - this is an easy fix, it can seem expensive when you look at the number of bulbs you need to replace but you can start with the bulbs you use all the time and then do the others later. This article will explain the different type of bulbs out there and the things you'll need to consider. Don't overlook the benefits of replacing your bulbs they will pay for themselves really quickly and last for years.


Consider Solar Panels - These are ok but I would suggest doing all the other things before going down the solar panel route as they're expensive and can have quite a long payback period.


Educate - simply educating the other occupants of your home is possibly the most important thing you can do and it doesn't cost a thing, other than the stress you will experience if you're anything like me and they all continue to do things the way they want to and leave the lights on all the time, even when it's daylight! (sorry I needed to vent, but I'm ok again now).
When to Do Your Energy Efficient House Improvements:

There is no right time to carry out improvements to make your old house into an energy efficient house. But there are times when it makes sense to do the works. For example when people buy a new (old) house they will normally carry out some level of improvements to make it suit their lifestyle. Thats a great time to do some of the more invasive or messy upgrades (such as installing internal insulation, or installing a zoned heating system etc.). 
On the other hand sometimes we are forced into carrying out improvements such as when our boiler breaks down or the roof starts leaking. If something happens that is going to involve spending significant money on a replacement this is the ideal time to think about what else you can do to improve things. So if your flat roof fails you could replace it with an insulated roof or if you're having to replace your boiler you could consider getting the plumber to quote you for installing a zoned system. Or could that be the time to relocate your boiler from outside to inside to reduce heat loss through external pipework, or simply upgrade the insulation to pipework. There is usually something else that can be done while you have the tradesmen there which won't blow the budget too much as they're already there so it's usually only the additional materials you have to pay for.  
Of course there are always the simple upgrades and improvements that you could do yourself such as draught proofing around doors, windows and services, or installing a Positive Input Ventilator if you have condensation issues etc.
If you follow the links to the above articles you will be well on your way to reducing your bills and living in a warmer and more comfortable energy efficient house.