Green Deal Providers
There were four essential Green Deal providers. These were the companies who were approved by the government and included: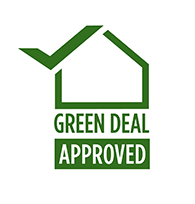 Financial companies – these companies comprised of large financial companies, supermarkets, etc. they were all committed to providing funds for the scheme and they put up the money for the Green Deal loans.


Green Deal assessors – these individuals and companies were the people on the ground that visited your home and carried out the green deal inspection of your home in order to see what technologies would have been suitable for inclusion in your particular home.

They were all accredited and had to meet strict guidelines to ensure they were providing accurate inspections and reports. They were audited on a regular basis to ensure consistent standards and if their standards fell short they could have had their accreditation removed.


Power Companies – the power companies were crucial as they were involved in collecting the repayments via your energy bills. In deed they still collect payments form anyone who signed up prior to 2015 when the Green Deal ceased to operate.


Installers – The approved installers provided the link between all the other green deal providers. They would have liaised with the assessors and the financial companies to arrange the loans and install the approved technologies.
Some of these providers would have been in a position to offer a one stop shop meaning you would have been able to get them to arrange everything on your behalf. From setting up the finance, arranging the assessor and even installing the various technologies and approved products.
Alternatively there will be providers who would have worked with other Green Deal companies to offer different aspects of the scheme.
All the installers also had to be fully accredited and had to comply with the Green deal code of practice ensuring good quality and professional installations for everyone who took part in the green deal scheme.
All the companies were monitored and checked to ensure the scheme worked as efficiently as possible and that you got an accurate inspection, the highest possible standard of installation and as pain free a service as possible. Unfortunately the uptake with the scheme simply wasn't there and the government stopped funding it in 2015. 
---
Green Deal Providers